Certified HVAC Maintenance & Repair
Keep your heating and cooling systems working properly from season to season by relying on our experienced HVAC maintenance technicians to care for your equipment. All Seasons Heating and Climate Control provides residential and commercial customers with top-quality system diagnostics and repairs. We service all makes and models and will ensure you have a working HVAC system when you need it most. Whether you need emergency repair services right now or you are interested in scheduling a routine maintenance tune-up, we encourage you to contact us today. We offer 24- hour emergency and after hour repair service for all your repair needs.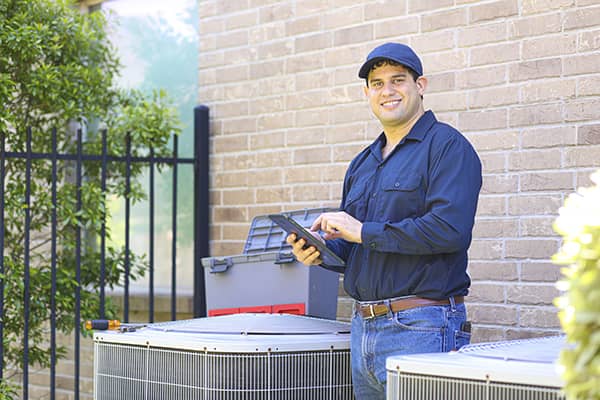 Preventive Maintenance Tune-Ups
Your HVAC equipment will need regular maintenance over the years, similar to the way a vehicle should be maintained. For a low, budget-friendly price, All Seasons offers a routine maintenance plan that takes the hassle out of making sure your heating and cooling systems are well-cared-for. Our certified technicians will provide routine tune-ups as well as discounted repair services anytime you experience a system issue. It's a low-cost way to maximize the life, performance and energy efficiency of your comfort systems.
24-Hour Emergency and After Hour Repair Service
If you are in the area and you need an expert HVAC technician to service your property now, we are available. All Seasons keeps a qualified service team member on-call for our 24- hour emergency and after hour repair services so that we can answer when you need us most.
Whether your AC is failing on a hot summer day or your heater has stopped keeping you warm on a frigid night, call our number and you will be directly connected to a local technician who is ready to visit your home or business and fix the problem as soon as possible. Our vans are stocked with parts and tools, so we can make repairs on the spot. Call now.
Contact Us Today to Schedule an Appointment!
All Seasons Heating and Climate Control has been maintaining and repairing HVAC systems for homeowners and businesses in the Tacoma area since 1995. We are here for you. To schedule HVAC maintenance service, call us today at (253) 565-2942 or submit the contact form and we will respond ASAP.