Ductless Air Conditioning Installation & Repair
Popular for their convenience, affordability and efficiency, ductless air conditioning systems are a great option to add cooling to any space in your home or business. All Seasons Heating and Climate Control installs and repairs ductless AC products.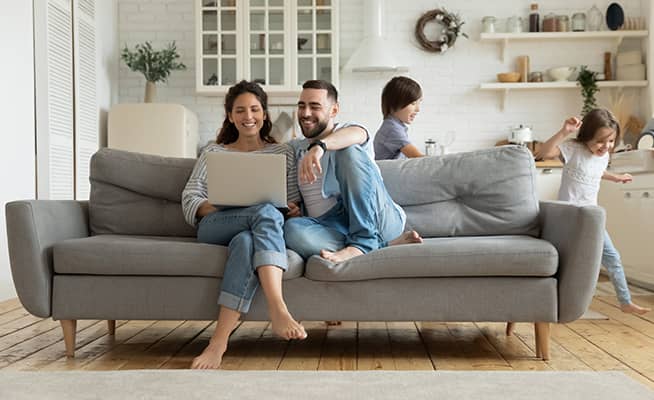 Ductless air conditioning systems use state-of-the-art technology to provide an efficient and comfortable experience. Attractive and efficient, ductless HVAC systems offer continuous cooling to individual rooms. Our technicians also provide expert repairs and maintenance services for ductless systems. And as a Honeywell Pro installer, we even provide our customers with cutting-edge ductless controller thermostats. Contact us today for more information!
Benefits of Ductless AC Systems
All Seasons often recommends a ductless AC solution to customers for several reasons. These are the most common benefits people get from ductless HVAC products:
Personalized control. Because the ductless unit cools only a single room/space, you have full temperature control over that space.
Easy installation. Ductless systems are much simpler to install than central AC systems. They are perfect for adding AC to add-on spaces, such as a converted garage or basement or a new room addition.
Energy efficiency. By cooling only the space that you need, the ductless system makes it easier to minimize cooling usage and save on utility costs for that space.
Combined Cooling & Heating Ductless Systems
The most common ductless units provide both cooling and heating operations combined into a single system. This allows you to enjoy convenient, easy AC and heater use with just one device.
Contact Us Today to Schedule an Appointment!
All Seasons Heating and Climate Control would be happy to answer any questions about ductless air conditioning and help you find the perfect system for your needs. Call us today at (253) 565-2942 or submit the contact form and we will respond ASAP.