Boiler Installation & Repair Specialist
When you need help with a boiler in the Tacoma area, there is no more experienced contractor to turn to than All Seasons Heating and Climate Control. Our company owner worked his way through boiler school and is one of the few local repair technicians who is capable of servicing and repairing boilers (as well as oil furnaces).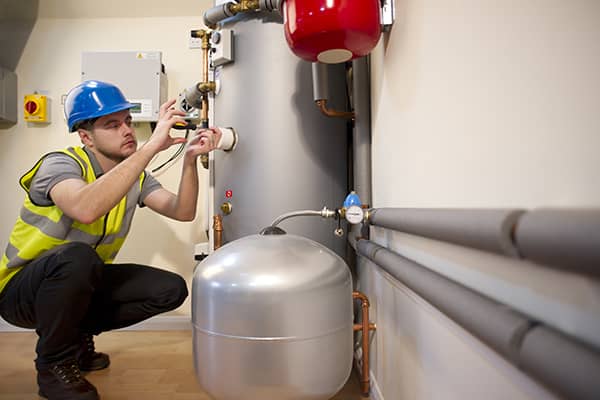 Since 1995, our team have been providing local homeowners and businesses with elite boiler installation and repair services to ensure our neighbors can enjoy reliable indoor heating and hot water. Whether you've moved into a new home or your old boiler has seen better days, we have a range of highly efficient and reliable boilers to choose from. Our certified technicians will help you find the best boiler that fits your needs. Contact us today for more information!
Professional Boiler Maintenance & Repairs
A boiler unit plays a specialized role in your home or commercial property, and it should be serviced by a qualified contractor. Not all HVAC companies are prepared to handle boiler equipment. Our team of certified technicians specializes in all types of boilers. In addition to basic installation services, we offer highly skilled refractory repairs, water softening and chemical solutions, combustion services, commercial boiler monitoring and all other boiler room services.
About Combination Boilers
We are excited to introduce our customers to the cutting-edge Combination Boiler. This "combi boiler package" features a space-saving design reminiscent of a tankless water heater, yet its advanced technology provides both continuous hot water plus space heating within a single unit. Our factory-authorized company can discuss this product with you, as well as many other solutions, and help you get the perfect boiler installation for your building.
Contact Us Today to Schedule an Appointment!
All Seasons Heating and Climate Control is the specialist to count on when you need help with a boiler at your home or commercial property. We have the industry-specific training required to provide you with highly skilled boiler installation and maintenance services that will ensure you have reliable hot water and indoor heating. Call us today at (253) 565-2942 or submit the contact form and we will respond ASAP.